About
Goldberg Segalla's Asbestos Case Tracker will keep you up to date on asbestos litigation with summaries of — and access to — the latest court decisions, legislative updates, and other developments from across the country.
Our asbestos team has decades of experience in this complex and ever-evolving area of law. We serve as national coordinating, trial, and local counsel for clients in a broad spectrum of industries that have been joined in asbestos litigation — including retailers, rail operators, utility providers, contractors, commercial roofers, distributors, and manufacturers of insulation, appliances, industrial equipment, chemicals, and many other products. Our team has litigated thousands of cases over the last 30 years.
Goldberg Segalla has a team of battle-tested trial lawyers within a very short commute of three of the nation's most plaintiff-friendly jurisdictions — what the American TortReform Alliance has dubbed Judicial Hellholes — Madison County, Illinois; St. Clair County, Illinois; and The City of St. Louis, Missouri. Coupled with our longtime work defending clients in New York City Asbestos Litigation (NYCAL), we have a strong, on-the-ground presence to protect their interests in nearly half of the 10 most challenging venues for defendants.
Asbestos Case Tracker Editors

Joseph J. Welter
[email protected]
Joseph Welter focuses his practice on the representation of companies and carriers in toxic tort, product liability, pharmaceutical, and medical device litigation. Joe is chair of the firm's Toxic Tort and Environmental Practice Group, in which he has a specific focus on asbestos litigation. Over the past 20-plus years, Joe has served as national, regional, and local trial counsel for a diverse array of prominent companies involved in asbestos litigation across the country, including New York, Pennsylvania, New Jersey, and Connecticut. He is a nationally recognized lecturer and author regarding cutting-edge, asbestos-related issues.
Jason A. Botticelli
[email protected]
Jason Botticelli is an experienced litigator who concentrates his practice on product liability and toxic tort matters. He defends clients in state and federal courts against asbestos exposure claims, medical malpractice claims, and claims involving premises, construction site, automotive, and elevator and escalator liability. Jason frequently represents manufacturers, doctors and hospitals, municipalities, and companies sued under the Fair Debt Collection Practices Act.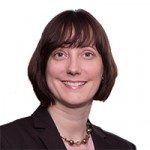 Lynn A. Lehnert
[email protected]
Lynn Lehnert applies her extensive scientific background to the practice areas of intellectual property and toxic torts. She is a registered patent attorney with the U.S. Patent and Trademark Office, with experience prosecuting both patent and trademark applications. She is also a seasoned intellectual property and toxic tort litigator.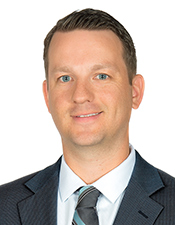 David E. Rutkowski
[email protected]
David Rutkowski defends clients against personal injury and wrongful death claims in toxic tort, environmental, product liability, and mass tort litigation in state and federal trial courts. His toxic tort experience includes defending cases involving alleged exposures to asbestos, Legionella bacteria, benzene, and salmonella, among other toxins. His clients include product manufacturers, premises owners, lessees, restaurants, and food and beverage manufacturers. Dave has participated in multiple multimillion-dollar asbestos trials and has successfully resolved numerous high-value cases through extensive, complex settlement negotiations.
Contributors
James F. Coleman
[email protected]
Timothy C. Connor
[email protected]
Karen Cullinane
[email protected]
Scott J. McDowell
[email protected]
Gregory M. McNamee
[email protected]
Brandon D. Zeller
[email protected]
Brady Yntema
[email protected]com
Asbestos Case Tracker
Goldberg Segalla
711 3rd Avenue
Suite 1900
New York, NY 10017